Lunki lounge chair
Painted plywood




Tower candle
100% beeswax

Tower candles are a fun play of proportions and colors. Choose your favourite color combo and create cozy atmosphere with the candle lights. Available in several color ways, varies a little in size due to the handmade nature - each candle is unique and different.

Handmade in Helsinki from Finnish beeswax produced by a local family company in Southern Finland.
Beeswax is all-natural material, they don't produce any toxic byproducts when they burn. 100% beeswax candles are safe, environmentally friendly, and nontoxic. They are biodegradable and don't undergo any chemical processing. They burn very clean with little smoke since they aren't oil-based like paraffin candles. Beeswax has a higher burn point than other types of waxes. This results in the burn time being significantly longer.
Neon Avalanche
Folding screen

Neon Avalanche is a conversation between handmade imperfection and machine-made orderliness with contrasts of strict and irregular, exploring a question of how can we maintain intuitiveness in the world of mass production and similarity.

Varnished birch plywood
Painted metal mesh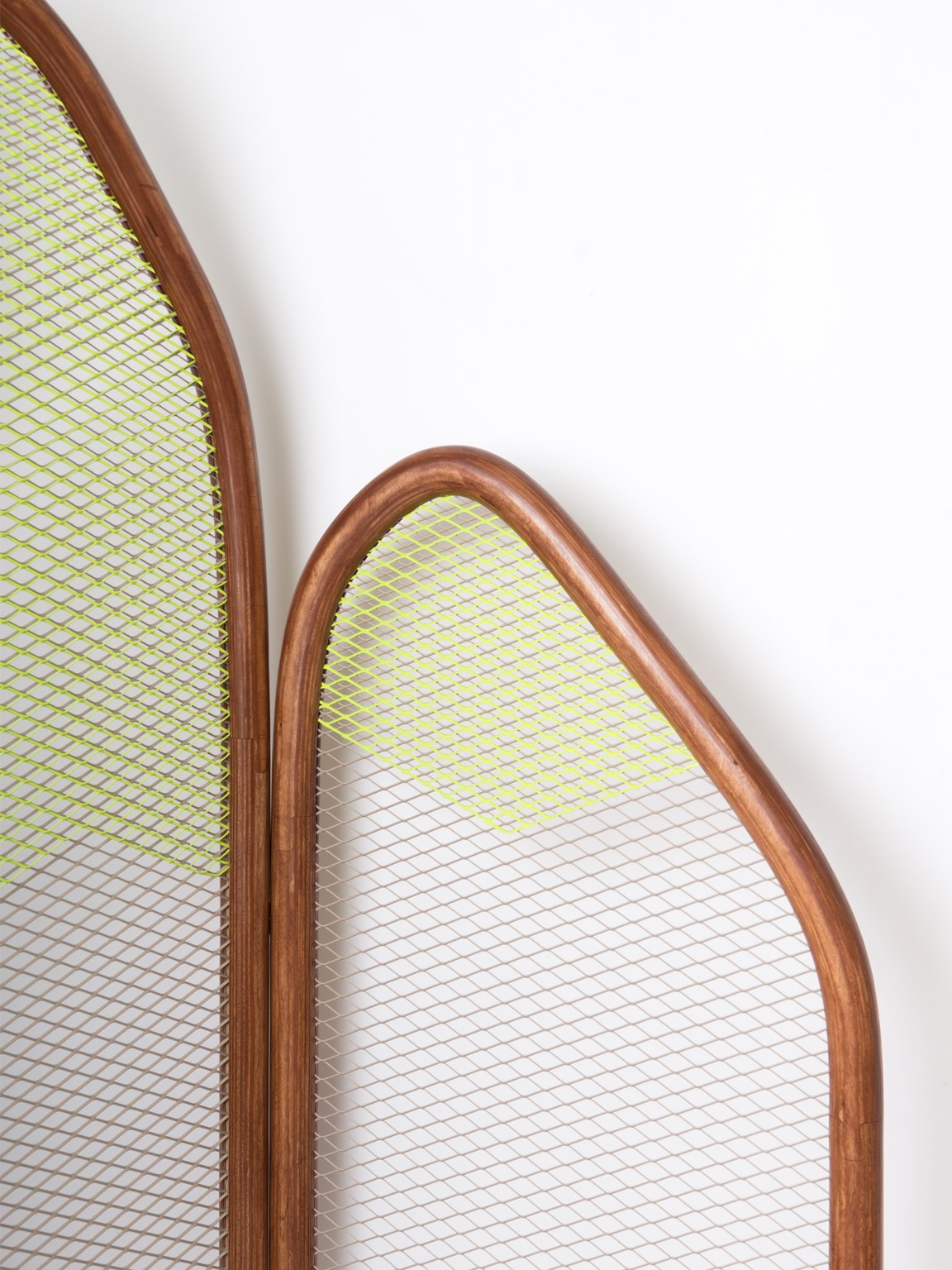 Joy Shelf
Where do all the small things go?
The Joy shelf is where intuition and playfulness meet. The shelf's appearance is sculptural, functioning as a beautiful base for small items and hanging objects.

Made in Helsinki, Finland
Painted metal
Painted birch plywood

Pastel 0.1
Jacket concept
Reindeer leather